Richard Meier: Artistic Conscience
Team: Rachel Bacus, Erin Pellegrino, Jake Rudin Richard Meier: Artistic Conscience explores the relationship between art and architecture as seen through the artistic conscience of Cornell alumnus and Pritzker Prize-winning architect Richard Meier (B.Arch. '56). This exhibition offers a glimpse into the creative processes behind the architecture, through works in four mediums — collage, sculpture, architectural drawing and scale models. Examples of Meier's personal artistic explorations are presented alongside drawings and models of two unbuilt projects proposed for Cornell University's campus: Cornell Undergraduate Housing (1974) and Alumni & Admissions Center (1988). This installation integrates the abstract and seemingly chaotic nature of Meier's artwork with the order and geometry characteristic of his architecture.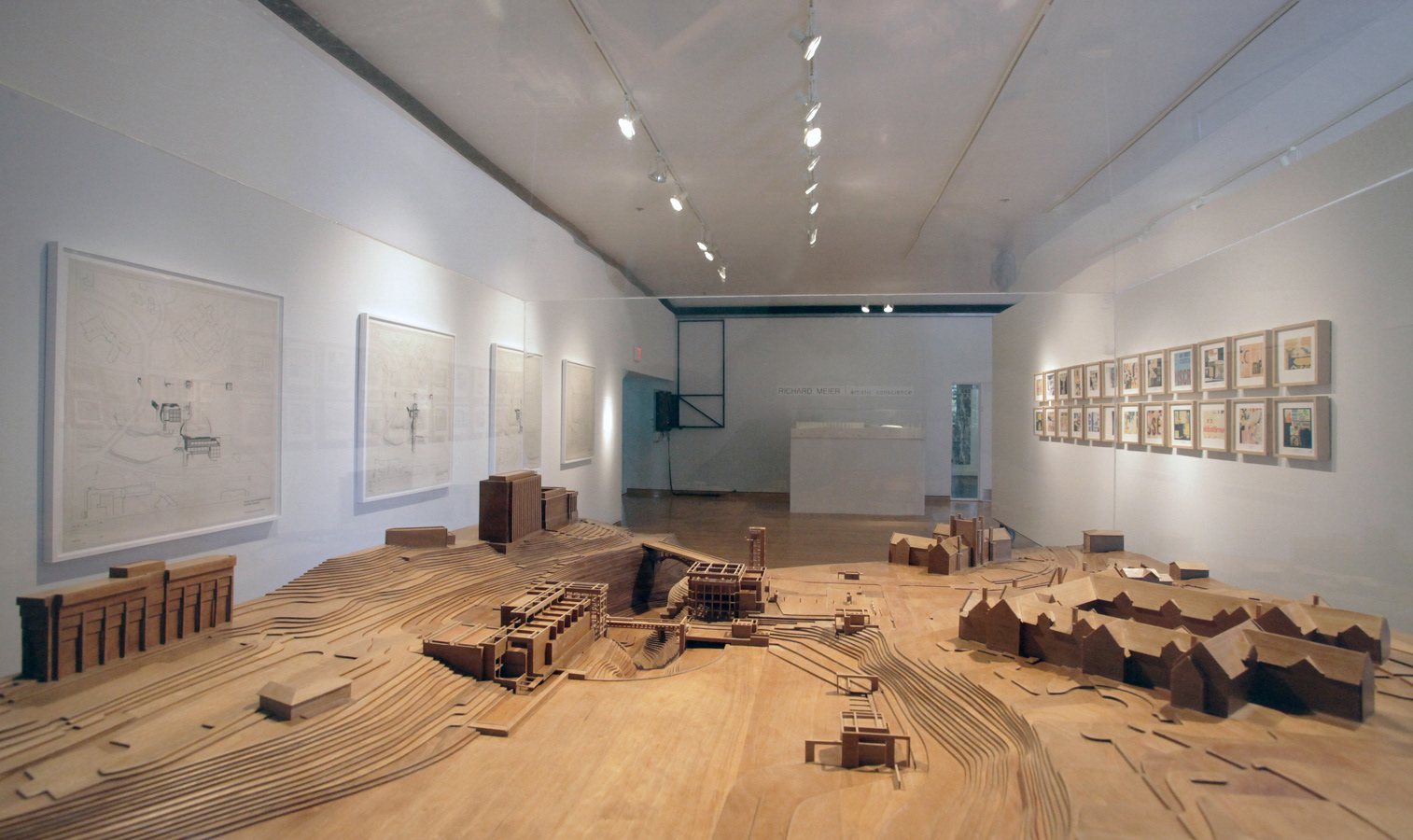 Designed and executed with Erin Pellegrino '14 and Rachel Bacus '15
Photos: William Stafford, Cornell University.